What is Customized T shirt Printing
Customized T shirt Printing
There is always a great reason to print your own custom t-shirt, whether you are trying to promote a hot new company or want to equip your relatives for Instagram picture opportunities during a family reunion. Yes, you most likely have a vast assortment of shirts that are comfortable and adaptable. Although there is always space for more, why not start your own collection? In addition, what is the best place for T-Shirt printing services in Reading, UK?
As we go through the steps of this systematic t-shirt printing guide, we will go over the ins and outs of printing t-shirts, such as establishing the quantity and budget, picking the printing process, and selecting the appropriate fabric. This is where we come in to help you get started on printing your new favourite shirt.
Step 1: Get a Design
You cannot print a t-shirt unless you have a fantastic design. So, to summarise, make sure you have a design that conveys your narrative, is consistent with your brand, or is just visually appealing. First, consider yourself what you want your shirt to say about you or about your company. Take your time while producing a design that accurately expresses your company's identity, or seek professional assistance from 118 studio, the finest destination for T-Shirt Printing services in Reading, UK. Whether it contains a picture, a logo, a slogan, or a mix of all three, it is considered a design.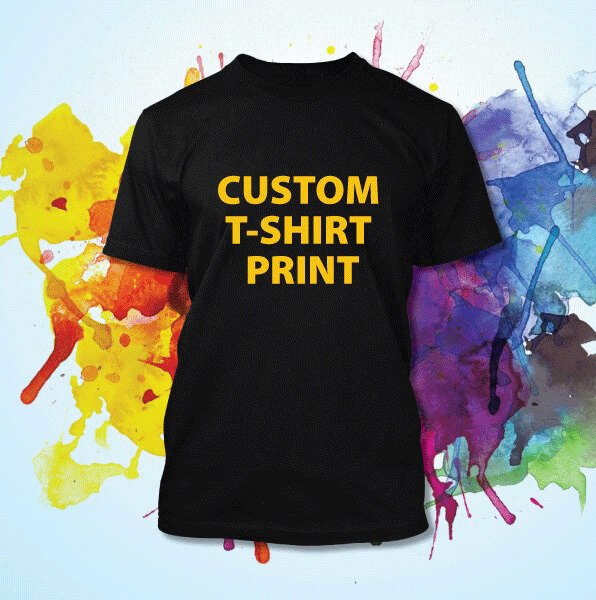 Also, keep in mind that your design must be compatible with the colour of the t-shirt you choose: a design with dark colours will not show up well on a dark blue or black t-shirt, for example. As a result, if you know you will be printing on black t-shirts, your design should use brighter colours, and vice versa for the reverse.
Step 2: Determine your desired quantity and budget
Before you go too far into the printing process, figure out how many copies you expect to need and how much money you have to spend. As with any sort of printing, purchasing a high number will usually result in a lower cost per item. Ordering in quantity is a wise decision, particularly if you want to resell the tees you purchase.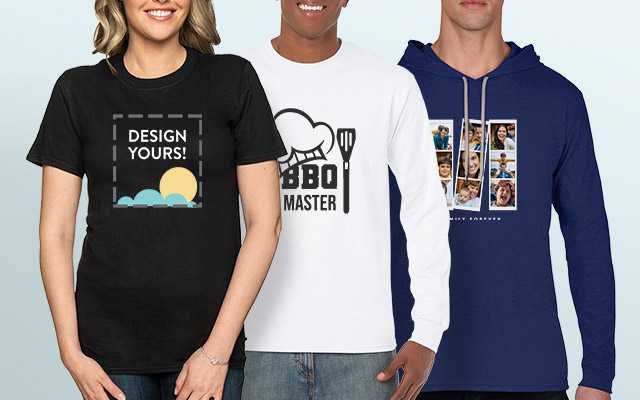 Additionally, specify which sizes and how many of each you will want in addition to the total number. It is crucial to remember when printing merchandise shirts that certain sizes are more popular than others are, but it's also important to offer a diverse selection. Certain sizes might be more expensive than others might, depending on the manufacturer you choose might.
What is the cost of t-shirt printing in dollars?
AT 118 studio, T-Shirt Printing services at Reading, UK Single t-shirt printing may cost anywhere from £15 to £30, however printing in volume can decrease the cost per garment down to £3-£15, depending on the design. Shirt printing costs vary based on the printing process you choose, the quality of plain t-shirts you choose to print on, and the number of t-shirts you purchase. When purchasing in bulk, you may save a lot of money.
Step 3: Select the printing technique that you will use
There are many places for T shirt printing services at Reading, UK that have many techniques . When it comes to printing a T-shirt and choosing on the best approach, there are a variety of factors to consider, including cost, appearance, production time, and the materials used. Let's have a look at three common printing processes that address these crucial points:
Screen Printing
T-shirts with screen-printing may be manufactured by hand or by machine. In any case, this approach is considered the gold standard for T-shirt printing. The printer will create unique screens of your T-shirt design, which will enable you to print in large quantities later on.
Graphics made with vinyl
Transfer printing is used to manufacture t-shirts that have vinyl designs on them. The end result is a look and texture that is distinct from screen printing—one that is bolder and more dimensional in appearance. Vinyl is often seen as being more durable than ink in comparison to the latter.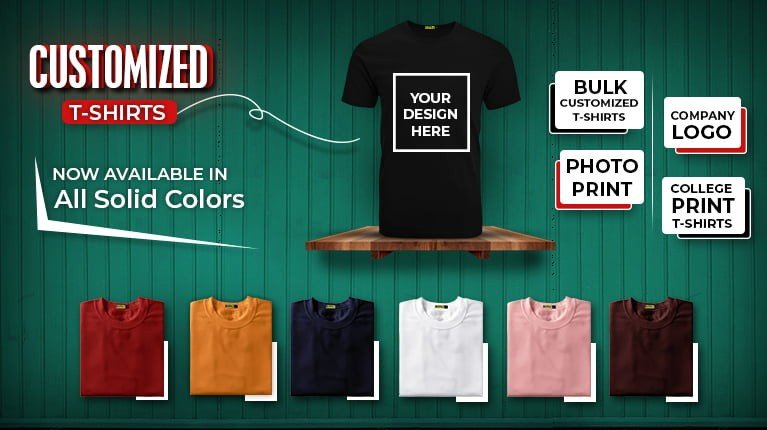 Direct-to-garment
Direct-to-garment printing is a more recent technique that makes use of the flexibility provided by inkjet printing. This technique uses a spray gun to apply ink to the garment, similar to inkjet printing on paper, but on fabric.
Step 4: Locate a printer for the fishing t-shirt design
The correct printer should be able to provide you with the printing process that will provide the greatest results for your design. 118 studio created the t-shirt design.
Following your decision on a design, a budget, and the printing process, it's time to locate a printer to complete your project. So we provide you best place for T Shirt Printing services at Reading It is recommended that you take the time to investigate the many choices available to you. If you are printing locally, ask for examples of final shirts rather than just design pictures if you're not sure what you want. The majority of printing firms like having visitors! Visit them at their store to see and feel the quality of their work.
Maintain your timetable while you choose a printer to ensure that your order is completed on time and to your satisfaction. If you're putting an online purchase, remember to account for the printing and shipping times as well. If you're in a hurry, you may save time by placing the order locally and picking it up in person.
Step 5: Decide on a fabric and shirt design.
Simply said, a T-shirt should be as comfy as possible. Keep this in mind when you look into fabric possibilities for your new design project.
The white crew-neck tee with short sleeves is a tried-and-true wardrobe staple.
100 per cent cotton is a very popular choice for many people. It's adaptable, simple to wear, and even easier to wash than most other garments. Alternatively, for a softer and more breathable option, choose a 50 percent polyester/50 per cent cotton mix, which is a popular choice among consumers and is generally less expensive than pure cotton. In addition to deciding on fabric, you'll need to decide on the sort of shirt you want to wear.