What is a Digital Passport Photo?
Biometric passports are identification documents that confirm your identity and enable you to travel internationally. When putting up your application, it is critical that your passport picture is current and accurately photographed. It must be done in accordance with national and international (ICAO) regulations and standards. If you opt to generate a picture on your own, be sure to particularly verify country criteria, since they may be tougher than those set out by the International Civil Aviation Organization (ICAO).
Each nation has the authority to choose its own format, so keep this in mind before shooting a photograph on your own. Or you should contact the best place for Passport photos in Reading. In addition, several nations have distinct standards for printed and digital formats of the same document (like Ireland). Photo sizes in United Kingdom (UK) are 45mm high by 35mm broad, which is the official size. Each nation has a different average facial size than the other. Your face should take up around 70 to 80 percent of the frame, and you should be able to see the tops of your shoulders in most circumstances. Government services are increasingly being delivered digitally, and digital picture formats with specified dimensions in pixels and file size are becoming more widely accepted.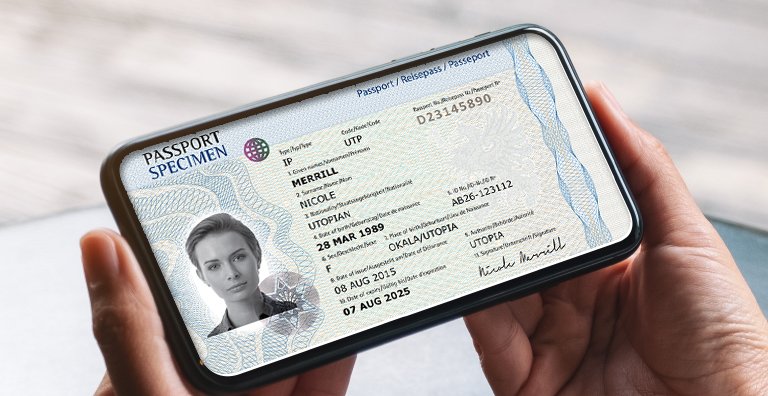 Where to get digital passport photo? In United Kingdom
the best place for taking passport photos in Reading, UK that have best technology and better prices. the Prices may vary depending on your requirement, but a pair of two passport photographs will cost between $9 and $12 at most. Despite their high pricing, but they are handy since they can generally snap images right away and have them available within a few hours of the order being placed.
Requirement for digital passport photo, that should be fallowed strictly, especially for UK.
These given rules are strictly fallowed by 118 studio, best place for digital passport photos in Reading, UK.
A basic light-coloured backdrop, such as white or another neutral colour such as light grey, should be used for passport photographs, which should be shot in natural light.
In order for your face to dominate 70-80 percent of the frame, your complete head must be seen in the photograph, from the top of your hair to your shoulders.
You must make certain that your eyes are open and clear in the picture before continuing.
It is important that your body and face are pointed forward, and that you are gazing straight ahead.
Keep your face expression neutral and your lips closed at all times while doing this task.
You should avoid wearing a cap or wearing glasses when taking your picture unless you are unable to remove your spectacles for medical reasons. However, even in this case, your eyes must be plainly visible, and your glasses must not reflect light or cause glare.
There is some other small element are also included that are keep in mind by professional photographers in Reading, UK.
the size of a GB passport picture
Clarity and high quality should be seen in the digital photograph. The minimum size for a passport photo in the United Kingdom is given as 600 x 750 pixels, although it is advised that the photo be 900 by 1200 pixels in size. The file size must be between 50 KB and 10 MB in size to be accepted.
Background image created with a digital camera
A digital passport picture must be shot against a basic, light-colored backdrop in order to be acceptable. Using this technique, the subject in the photograph is in stark contrast to their surroundings, resulting in a crisper image and the enhancement of facial characteristics, which is important for taking biometric images. No textures or objects should be visible in the background, and no items or textures should be visible in the foreground.
Characteristics of the face and posture in a digital photograph
When applying for a passport in the United Kingdom online, it is essential that your face and body be properly positioned in the photograph. Our professional photographers in Reading make sure that you look as original as you are. You must maintain a straight line in front of the camera and gaze squarely into its lens. Profile images taken from the side are not acceptable and will result in your application being denied.
Expressions on the face
Maintain a neutral look on your face. Do not crack a grin. Your lips must be closed, and your head must be maintained in a straight position.
Eyes
When posing, your eyes must be open and visible, particularly your irises, which should be bright red. Check to see that there is no'red eye' effect in the picture before posting it. You must also avoid having hair in your eyes, therefore if you have a fringe, it must be moved to one side or pushed back.
Hair
Hairstyles for digital passport images taken in the United Kingdom are not governed by any precise rules. If you have long or short hair, it may be pulled back or left down, but it must not conceal any area of your face. It is thus preferable to sweep your hair back, even if your ears do not need to be seen. Keep in mind that your brows and eyes must be visible at all times.
Headscarves are a kind of head covering.
You must remove any head coverings, such as hats, headbands, and caps, in order to snap the photograph. Religious and medical head coverings are the only exceptions, albeit they must still not obscure your view of the world around you.
Shadows Your passport picture from the United Kingdom must be free of any shadows. Make certain that they are not in your face, on your shoulders, or in the backdrop of the photograph.
Glasses
You are not permitted to wear sunglasses or tinted lenses. If at all feasible, remove prescription glasses and other medical glasses from the person's face. You must be certain that they do not reflect light or generate glare, and that your eyes are completely visible if this is not the case.
Reference:
https://assets.publishing.service.gov.uk/government/uploads/system/uploads/attachment_data/file/303780/Photoguidance_v7.pdf