The best place in Reading for passport Photos
Where can I get a Passport Photo taken near me?
We understand how vital it is to have your passport photographs taken perfectly. Our passport photo in Reading are acceptable for Digital Passports in the United Kingdom, as well as the HMPO online service for new passport applications and renewals. The photos for your passport are sent to you in both print and digital format. You will also be provided with a code that you may use to put them into your online application.
Photographs of your passport for use with other forms of identification
We can produce images that fit the standards for a variety of identification documents. Driving licences, bus passes, railcards, student cards, and season tickets are examples of such documents. Unlike many other photo booths, we capture as many images as you need before printing to guarantee that you are completely satisfied with the results. There is no additional charge for this service.
The best place in Reading for passport Photos
118 studios have ID experts, that will assist you in ensuring that the images you submit for your passport, driving licence, or visa comply with all applicable laws; otherwise, your application may be delayed.
Requirements for Digital Passport Photos in the United Kingdom– Print and Digital Copies
We can assist you with your passport photo in Reading, whether you need them printed or in digital format. Your passport images must be 45mm high by 35mm wide in order to be accepted, and we may store them onto a USB or email them to you if you want. We will make certain that you get the correct size. Please keep in mind that photographs that have been cropped from bigger images will not be accepted.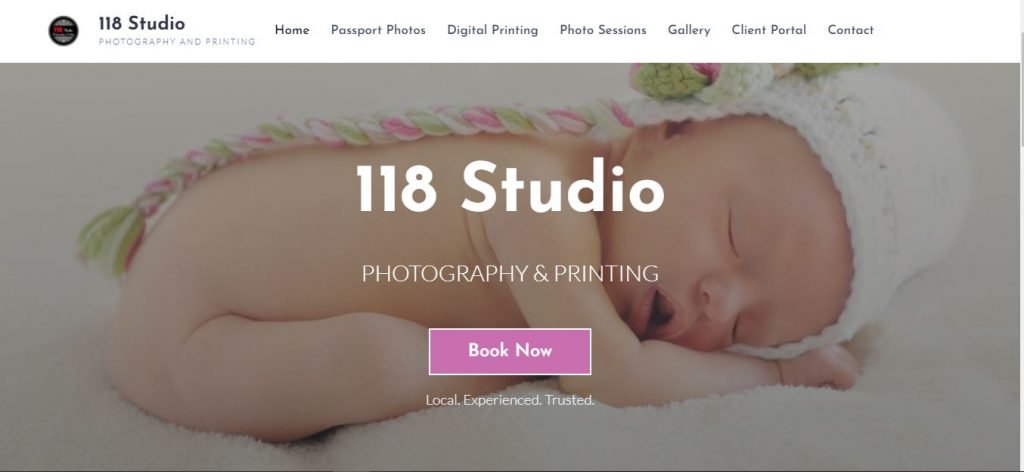 There are some other guidelines for passport photos, in which 118 studios, Reading have their unique specialities
1: A three-light system. Two front studio lights with modifiers for even facial lighting. One backlight to eliminate background shadows on the backdrop.
2: Several backgrounds. White, grey, cream, blue…. every country is different.
3: High-resolution portrait camera.
4: Large computer screen. So we can check everything is good: no shadows, no teeth showing. Stuff like that.
5: Computer. For precision cropping. And printing templates for the various countries, to make sure their meet the specs.
6: Cutting templates for various sizes. (Every country is different).
7: Photographer's address stamp for stamping photos (as required by some countries, like Canada).
Is it possible to snap a passport picture using your phone in Reading, United Kingdom?
Yes, You may snap your passport picture using your iPhone, Android device, or another smartphone, if you choose to do so. When shooting the shot, be sure to follow all of the criteria, which include using a white backdrop, proper lighting, and having a buddy help you. Then e-mail the photo to us we are able to print it for you with the guideline of a passport photo.