How to take passport photo for Baby
There are many individuals who like travelling and who will not be deterred by the presence of even a little kid. To travel nowadays, everyone need a passport, but getting a newborn to comply when it comes time to get their passport picture taken is no simple chore. Fortunately, there are a few strategies you can do to make your photo-taking experience a bit more enjoyable.
Make Certain that the Baby Is Well-Rested
A picture session may be exhausting, particularly for a little kid, so make sure your youngster gets a good amount of sleep the night before the photo session. You may find that your infant is not able to remain awake throughout your picture session because of a lack of sleep on his or her part. At 118 Studio, the best place for a baby passport photo in Reading. we suggest that you bring your infant around the time of day when they are most awake. But for U.K Baby passport photo Babies under one don't need to have their eyes open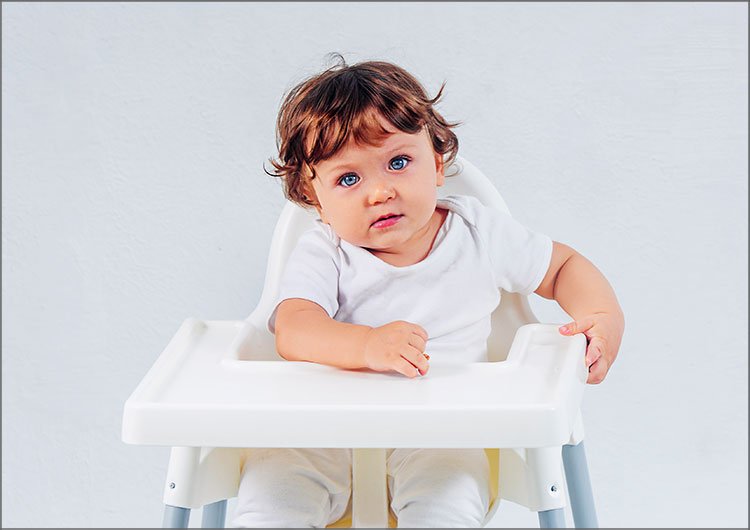 Make a list of your documents and organise them.
It is necessary to make some preparations before applying for a passport. If you want to apply for a passport for your newborn, for example, you'll need to have the child's birth certificate on hand. Also, before having your baby's passport picture taken, make sure you are aware of the government's passport requirements and regulations. When you come to 118 Studio studio best place for Baby passport photos' in Reading, you can relax knowing that we are well-versed in the procedures that must be followed to guarantee that your child's photographs are approved
Prepare your child for the photoshoot
In order for the picture session to be successful, your infant must be properly prepared. Because the backdrop of the photograph must be white for Indian Passport or most European Countries and Light Gray for U.K passport, the infant should be clothed in bright, contrasting colours that will not blend into the surroundings. A smart idea is to have toys or other diversions available for the kid to keep them as peaceful as possible throughout the picture session. That's why our studio (in Reading) is fully stocked with everything you'll need for a successful photo session.
Providing Support for the Baby
Various accounts have been told of newborns being propped up with strange items or parents being forced to squat on the ground while supporting the baby while attempting to keep their hands hidden. At our studio, our experienced crew understands how to properly hold a newborn while keeping their hands hidden from view. When you come to our studio, you just give over your lovely bundle, and we'll take care of the rest of the process!
Passport photographs for newborns might be difficult to take, but following some of these guidelines can put you in a better position to take better images. In addition to all other considerations, the picture studio you choose will make a significant impact on the overall success of the photo session. Make an appointment for your kid at a reputed studio, such as 118 Studio, Reading, UK. where the staff has extensive expertise taking passport photographs of babies, nearly guaranteeing that you will get it correctly the first time. Come see us now!
Some tips that are followed by our Professional Passport photographers In Reading, UK
Consider taking your child's passport photographs while he or she is aware and in a cheerful mood. Your baby's eyes must be open and their expression must be neutral, therefore it's normally ideal to snap their photo just after they have been fed or slept, or as soon as they wake up.
Please keep in mind that no one else can be in the shot, therefore you will not be able to use your hands to prop the baby's head up. To assist support your baby's head, place a towel or baby pillow beneath the white backdrop. Be careful not to cover their ears with the towel or baby pillow.
Photographs should be taken in the late morning or early afternoon. In general, the light is the finest at this time of day, and it's also a perfect opportunity to capture your newborn in a happy attitude.
Please be patient. Taking your own passport photographs has a number of benefits, one of which being the fact that you have more time on your hands. In the event that your kid is not complying or seems to be anxious, just take a break and try again another time.
Turn off the flash on your camera and depend only on the light coming in through the window. Try putting on extra lights in the room if you're seeing severe shadows. This will help to eradicate them. It is preferable to utilise off-camera lighting rather than a direct flash on your baby's face while photographing him.
Use a quick shutter speed to get the desired effect. Given the fact that your infant is unlikely to sit still for a photograph, use a shutter speed of at least 1/200 to guarantee that the shot is not blurry. Another reason to seek a place with a lot of natural light is to be able to work more efficiently
Our professional staff have the ability to take the best snap for passport at Reading.
What should I put on my baby's clothes for a passport photo?
Dress dark coloured dress for the ultimate passport photograph. The backdrop of the photograph will be white or light gray, and the baby's dress will need to stand out from the background to be considered successful. Swaddling your infant with a brightly coloured blanket may be a good idea if your child often raises their hands towards their face.
When does my baby need to get a passport?
From the moment of birth, your child will need a passport for every travel that takes them outside of the United Kingdom. Their passport is only valid for five years, therefore it's important to consider if any older siblings may need to renew their passports soon as well.